"I could not have closed over 80 transactions last year and been recognized as Realtor of the Year without Real Time Savers! Their outstanding services have allowed me to spend more time to grow my business and close more transactions. My clients consistently provide feedback on how much they appreciate the thoroughness of their services and guidance. They also love the weekly updates! I now feel more comfortable taking time off knowing that Real Time Savers is watching over the details of my transactions. I am so grateful to be working with them."

"In a fast paced market, Lindsey [founder of Real Time Savers] makes a huge difference to my business. With Lindsey as my transaction coordinator I am able to spend time helping clients instead of tracking dates and running down signatures. She is professional, reliable, honest and knowledgeable. I highly recommend Lindsey and her team."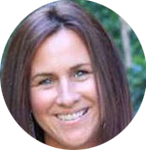 "The team at Real Time Savers is remarkable. I call them Real Life Savers. The moment I hired them my stress level dropped 100%. With multiple closings, I went from being stressed about every detail to knowing, without a doubt, that every detail was taken care of. The systems they have in place make the process of getting to closing with a client an enjoyable experience for everyone involved. I've trusted them with every detail and they deliver every time. They shepherd the contracts with such great care, it feels like you are the only agent they work with. I cannot imagine ever closing any transaction without out them ever again, they are worth their weight in gold to me. "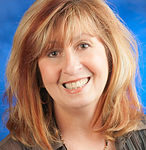 "You cannot believe the difference [Real Time Savers] made for me on vacation. Not having to worry, I really was able to relax and be casual! For the first time in my career, I am no longer hesitant to take on more work. You are the BEST!!!"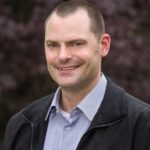 "Realtimesavers have the experience and ability to keep my clients informed and involved throughout the entire contract to close process…I recommend my REALTOR friends to Realtimesavers any time I hear them say that their business comes in waves. I explain to them that their business is only coming in waves because they are spending valuable prospecting time handling the transaction coordination, just to find that when their deals close, there is nothing in their pipeline."
Mark Frye
Remax Whatcom County

"I lead a top producing team of Realtors and Josh & Lindsey from Real Time Savers have been a godsend to us. Agents earn their money staying in touch with their clients and the time-consuming tasks involved in taking a contract to closing can be overwhelming for an agent...especially when they have several transactions going simultaneously. Real Time Savers solves that problem and allows our agents to be more productive and makes them happy. Additionally our clients receive a better experience because of the pro-active and professional communication Real Time Savers provides. There's no replacement for the peace of mind knowing that Real Time Savers is working behind the scenes to ensure nothing falls through the cracks. I consider them part of my team and feel they give me a competitive advantage winning over clients and recruiting people to my team. Thank you Real Time Savers, I think you are more like Real Life Savers!!!"
Tim Cornwell
Managing Broker Bellwether Real Estate